All gift cards purchased through Thrive Causemetics are only sent electronically at this time. The eGift card will be emailed to the email address entered at checkout. If you wish to gift it to someone else, you can forward the email you receive to them. They will be able to use the 16-digit code included in the email on their next order with us.
*Gift cards and rewards points cannot be used on orders using Shop Pay installments as the payment method.


How to apply your Thrive Causemetics egift card:
Once you complete your egift card order on our website, you will receive an email confirmation with your gift card as shown below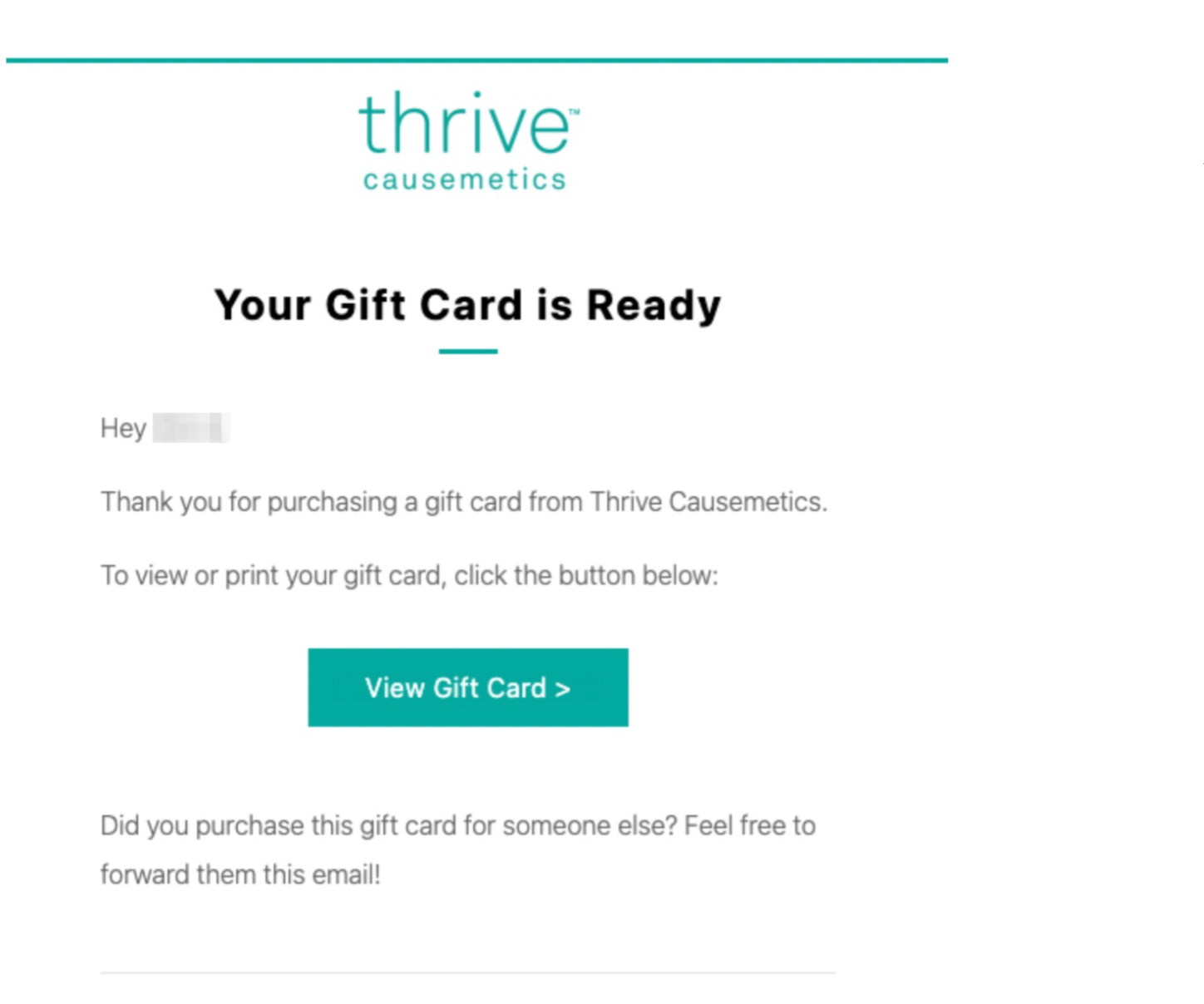 2. Click the turquoise "View Gift Card" button to see the amount and your unique 16-digit egift card code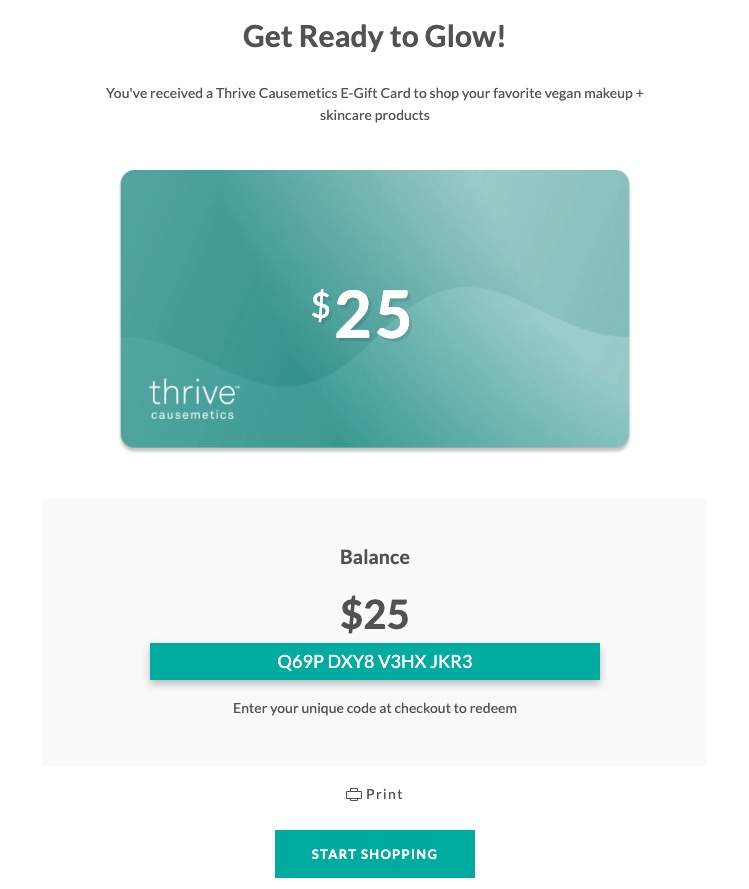 3. When you are ready to check out your order, copy or enter the 16-digit code in the box labeled "Gift card or discount code" and be sure to click "Apply". The box is located on the right-side of the website at checkout.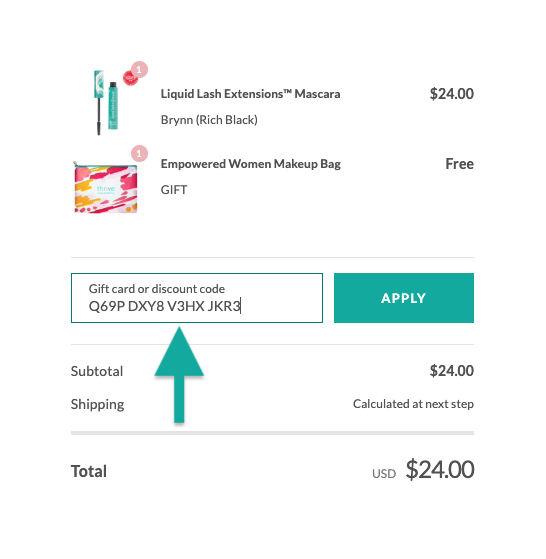 4. After you click "Apply", your gift card amount will be deducted from your total!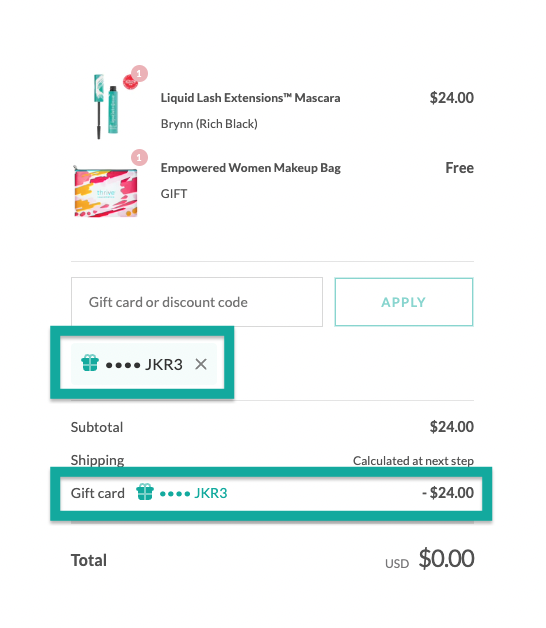 Any amount left on your eGift card can be used again for another future order.