Once your order has shipped, you will receive an email with your tracking number titled 'Your Items Are On The Way THR...!'

This will allow you to track your package through our website. If you have trouble finding your this email in your inbox, we recommend searching your spam or junk folder and entering Thrive Causemetics into the search bar.

Click on the turquoise button at the bottom of your email labeled "Track Package >". This will take you to your order status page. You will be able to see which items were on your order, check for your tracking information, and sign up for any additional order updates: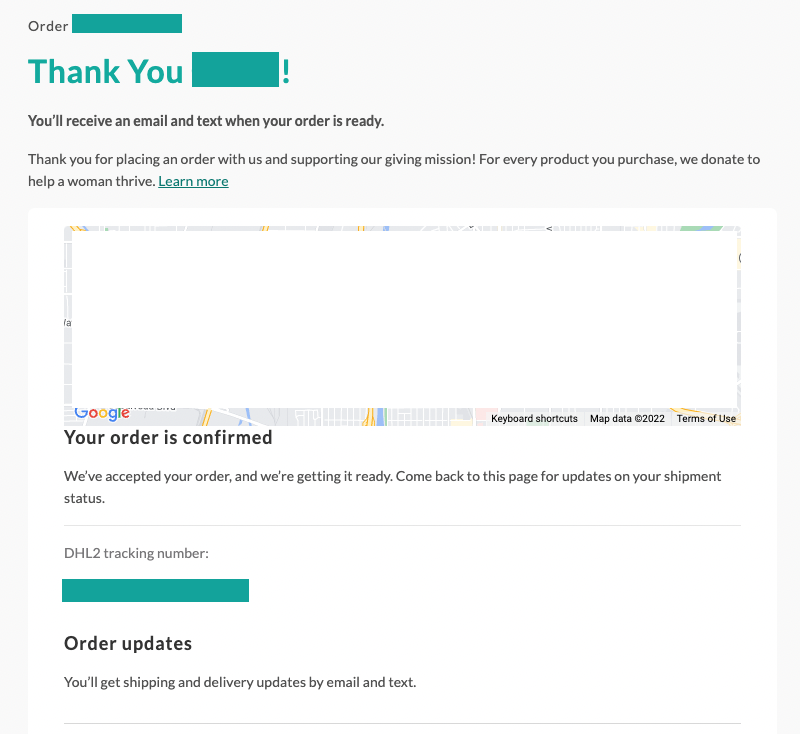 Still need help with your order? We have a full Customer Experience team available from 7am-7pm PST, 7 days a week. We can't wait to hear from you soon!


Live Chat:Click HERE to start a chat with us
Text:(310) 620 - 1535
Email: Click HERE to email us