Great question! We offer discounts at least once a month, and more often during the end of year holidays. There are a few ways to stay in the know. You can find out more about future discounts, promotions, specific offers and products by following the steps below:
Sign up for our email newsletter

at the pop-up on our website: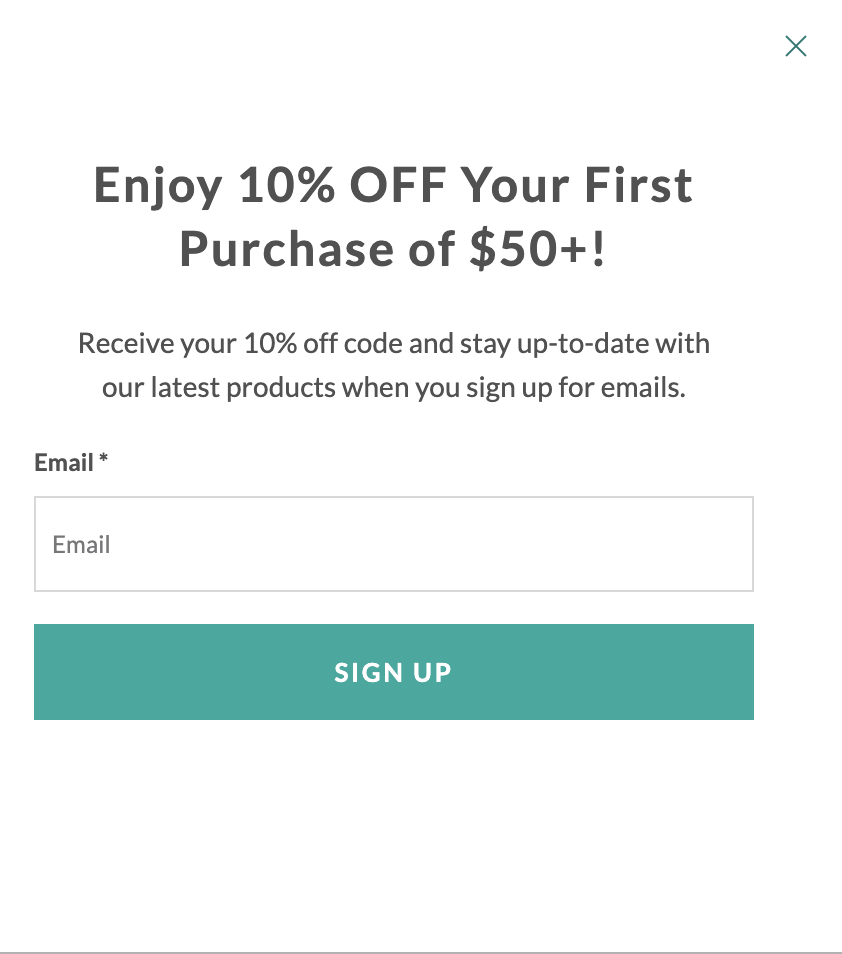 Or down below at the very bottom of our website if you missed the initial pop-up: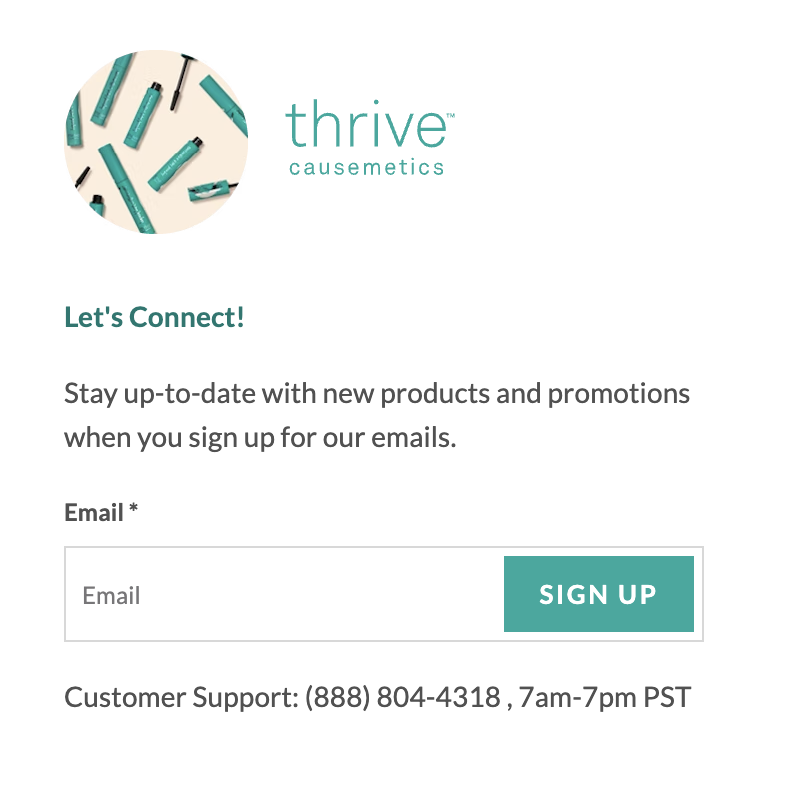 2. Receive text message alerts! To sign up for our text message alerts, click HERE and submit your mobile phone number.


3. Take a peek at our Special Offers page to see if anything sparks your interest! Check it out here: https://thrivecausemetics.com/pages/special-offers


4. Follow us on Instagram and Facebook! We have a wonderful community of customers who love sharing feedback, suggestions, application tips, and shade recommendations and we'll share any discounts and promotions with you there as well:
Do you still have a question on our discounts and promotions? We have a team of Beauty Advisors available from 7am-7pm PST, 7 days a week. We can't wait to hear from you soon!


Live Chat:Click HERE to start a chat with us
Text:(310) 620 - 1535
Phone:(888) 804 - 4318