If you don't have access to a printer to print out the pre-paid return shipping label, please try our QR code option below to return your package! 
When submitting a return or exchange through our Return Portal on our website, you now have the option to access a QR code as opposed to printing a label.

What is a QR Code?
A QR code is a machine-generated code presented as an image that is scanned by your local USPS office. Once they scan the QR code, they are able to print the shipping label for you!  


To use the QR code option, complete your return or exchange through the Return Portal. You will see two options on the submission page that asks you how you would like to ship your return with USPS. Select 'Display a QR Code'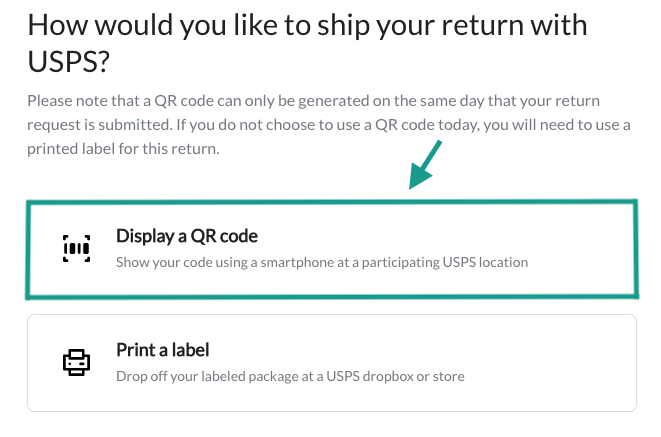 You will then be able to view the QR Code pictured in the square labeled "USPS Label Broker ID" as well as being able to access other features such as finding an eligible USPS location, or if you are able to at another time, you can print the prepaid USPS label instead of using the QR Code.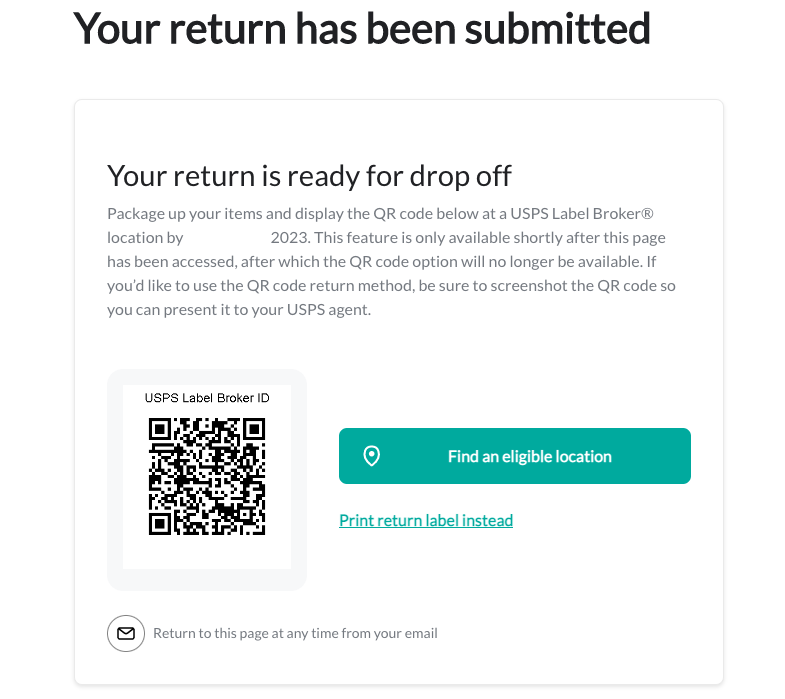 We also recommend taking a screenshot of the QR code on your phone as a backup! 
This QR Code is also available to access in the return confirmation email that is sent to you. Click the turquoise button in the email that says "View your return".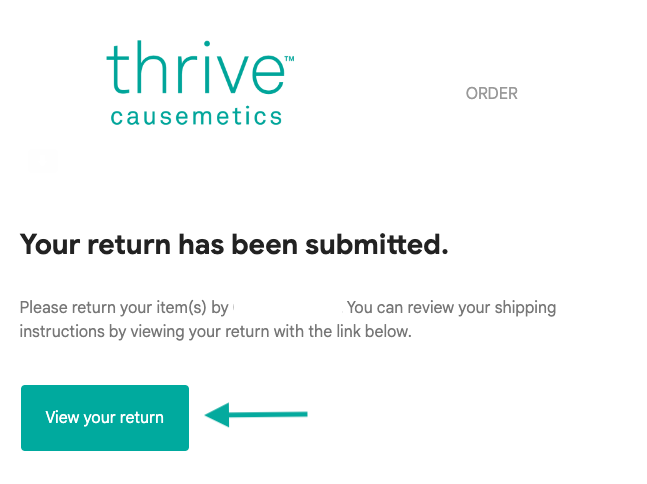 When you have arrived at your USPS location, you will use your mobile device to present the QR Code image to the USPS Postal Clerk to scan from your phone. They will be able to print the prepaid shipping label from the counter and attach it to your package!
The QR code isn't working for me. How else can I return my order?
We recommend first using the original QR Code that is found in your Return Confirmation email.

Take a screenshot of the QR code in your email. You will find it as a saved image in your photos, album, or camera roll. Present this image to the USPS Postal Clerk

If neither of the options above work, it may be best to physically print a shipping label which is also available in our returns portal

We also recommend visiting areas near you that offer printing services to be able to print your shipping label from your email such as your local library, FedEx, Staples, etc. Printing services may come with additional charges in these locations.